Welcome to Our Farm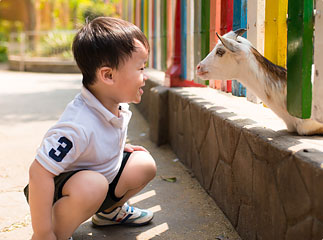 Remember when you played outside until dark, made forts in the woods, climbed trees, played in the rain and explored the outdoors only coming home when you were hungry or your parents called? Changing Tomorrow Farm wants to let your children enjoy the outdoors like you did, while having fun and learning valuable lessons through child centered farm life experiences.
Services
We offer Track-Out, Summer Camp, After School Care, Birthday Parties. ** Discounts available for Active Duty Military, First Responders and Full-Time classroom teachers. Please see registration tab for pricing and to register.
What We Do
As seen on ABC11 news:
http://abc11.com/hobbies/summer-camps-your-kids-are-sure-to-love/3524601/
We provide your children with hands on experience through gardening, animal care and sustainability related activities. We raise a small number of animals (goats, sheep, chickens, horse/pony, alpaca/llama, rabbits, etc) and grow a variety of small crops.
Weekly themes and activities are structured around various nature, nutrition, environmental themes with an emphasize nutrition and organically grown food and total animal care. They will also enjoy creek exploration, daily swimming (weather permitting), horseback riding, archery and many other sports and activities.
Please Read:
If this sounds fun and exciting, we are sure you and your children will love the experience. Please understand, however, this is a farm. There are animals, insects, dirt and everything that goes along with that here. Safety is of paramount importance at Changing Tomorrow Farm. All activities are supervised and designed with human and animal safety in mind. Although we adhere to strict and frequent handwashing, keep the barn and animal areas as clean as possible, your child may come home dirty. If you are ready to let your child explore the world and really experience the outdoors, we invite you to have your children grow with us and enjoy a little bit of nature while learning about their food and environment.