Welcome to Our Farm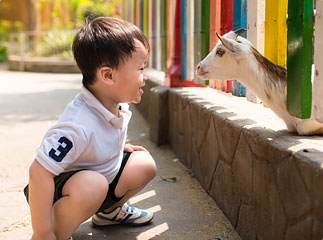 Remember when you played outside until dark, made forts in the woods, climbed trees, played in the rain and explored the outdoors only coming home when you were hungry or your parents called? Changing Tomorrow Farm wants to let your children enjoy the outdoors like you did, while having fun and learning valuable lessons through child centered farm life experiences.
Services
We offer Track-Out, Summer Camp, After School Care, Birthday Parties, Parents Night Out and much, much more. **DISCOUNTS AVAILABLE FOR MULTIPLE WEEKS, YEARLONG CARE AND ACTIVE DUTY FIRST RESPONDERS AND MILITERY** Please see registration tab for pricing and to register. See registration page to see how you can save $100.00 on tuition!
What We Do
We provide your children with hands on experience through gardening, animal care and sustainability related activities. We raise a small number of animals (goats, sheep, chickens, horse/pony, alpaca/llama, rabbits, etc) and have a 40x90 greenhouse to grow a variety of small crops.
Weekly themes and activities are structured around animal/insects & seasonal fruits/vegetables with an emphasize nutrition and organically grown food and total animal care. We provide weekly crafts, cooking experiences around these themes. They will also enjoy creek exploration, horseback riding, archery and many other sports and activities on a weekly basis.

Two healthy snacks and a catered organic lunch by Whole Foods are also included !!!
We also proudly support our military by sending letters, pictures and crafts from the children (along with much needed supplies) to our deployed service member's.
Testimonials
"Our "Dr. Doolittle" recently had the experience of a lifetime at Changing Tomorrow Farm" "I am confident there is no other similar experience in the area, because we have tried them all" "On our daughters second day of camp, she was downstairs at 6:25am (without alarm), fully dressed and asked if she could go early even if she had to wait outside until they opened"
Paulette P
"Our daughter had such a wonderful time at the first PNO at Changing Tomorrow Farm! We were very impressed with the set up and the wide range of activities and programs you offer."
Amy M
"My boys loved it and are asking to sign up again"
Cami H
"My son just asked for yogurt for dinner and asked to go to bed early after the first day at camp"
Adriana A
Please Read:
If this sounds fun and exciting, we are sure you and your children will love the experience. Please understand, however, this is a farm. There are animals, insects, dirt and everything that goes along with that here. Safety is of paramount importance at Changing Tomorrow Farm. All activities are supervised and designed with human and animal safety in mind. Although we adhere to strict and frequent handwashing, keep the barn and animal areas as clean as possible, your child may come home dirty. If you are ready to let your child explore the world and really experience the outdoors, we invite you to have your children grow with us and enjoy a little bit of nature while learning about their food and environment.